Sharp Honda is Your One-Stop Shop for All of Your Car Service and Maintenance Needs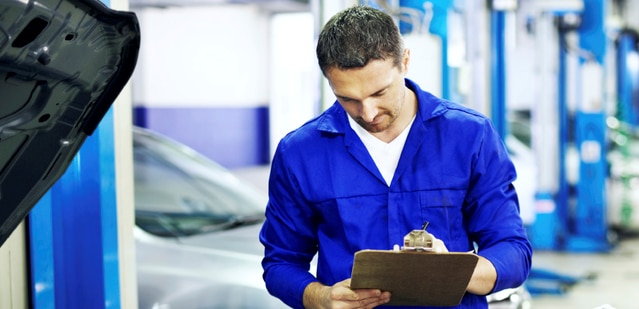 One of the most important aspects of owning a car is being able to keep your car in tip-top shape to keep it performing at its peak levels for a longer period of time. With that in mind you will want to have a place that will be able to confidently and comfortably service and maintain your car with ease. Luckily, if you are looking for a place that can offer you the staff members will be able to give you the help you deserve as well as a place to get all of the genuine replacement Honda parts as well, check out Sharp Honda in Topeka, KS!
A Perfect Place for Honda Auto Service
Your new Honda car, truck, or SUV deserves a little TLC sometimes, and Sharp Honda is the perfect place to turn when that new or used Honda lets you know that it needs maintenance or repair. Maybe you've noticed the engine isn't accelerating as it should, or you're due for an oil change, or perhaps you need to winterize your vehicle with a new set of all-weather tires. Whatever your needs are in Topeka, we're the professionals to call. Our broad menu of services covers everything from basic maintenance like oil changes and tire rotations to massive overhauls like transmission repair or replacement. The AES certified auto mechanics at our dealership are up to the challenge.
A Full Menu of Services
Old-fashioned, friendly auto service isn't the only thing you can rely on us for. You'll also appreciate our large inventory of new and used vehicles, competitive finance solutions, and incentives to buy from us. We want to give drivers around Tonganoxie and Baldwin City reasons to choose us for all of your auto service needs, not just one or two of those services. We do that by providing the type of service we'd expect for ourselves when our car needs attention. There's never a good reason to go anywhere else. You can trust us from the financing stage on down to the routine maintenance stage. We're there with you through it all, helping you feel confident about all of your auto needs.
Our auto services are performed by experienced, highly trained technicians that have a great passion for and knowledge of their field. They've been doing this for a while now, and it's their life's work to ensure that your Honda vehicle is on the road and performing the way that it should. Take a look at just a few of the services that you can get when you come to us for maintenance and repair:
Oil changes
Fluid checks
Computer diagnostics
Multi-point inspections
Transmission repair
Engine repair
Battery testing and replacement
AC/Heating System diagnostics and repair
Schedule Appointment Today
Convenience isn't just convenient; it's mandatory in the modern world. Thanks to mobile devices and online websites, we've got a constant link to the services that propel our lives forward, and there's no excuse for any dealership around Lawrence KS not taking advantage of mobile and online technology. That's why when you need service from us, all you have to do is hop online and make it so. Our friendly team is available through email or by telephone, so you've got a link to a live person when you need one. However, sometimes it's more convenient just to hop online and schedule an appointment.
For all of your other automotive needs, we also feature an onsite parts department. Want to order a part from us? Simply fill out our online order form. But before you do, be sure to consider our auto parts specials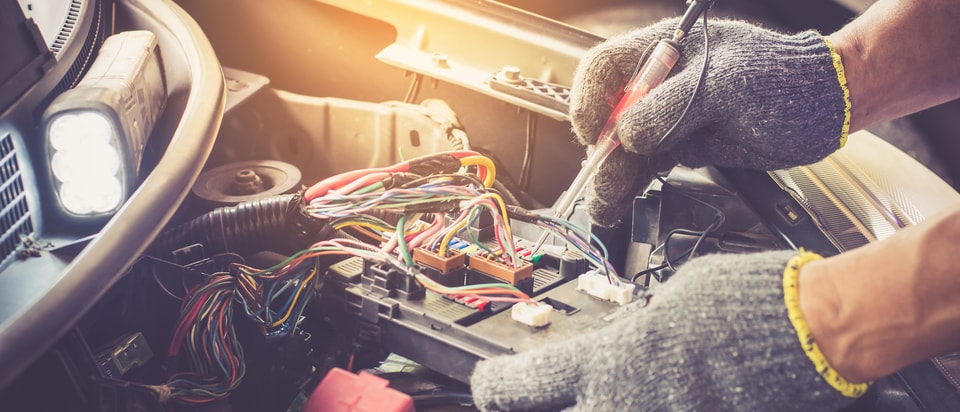 When you go to our service scheduler page, you'll find it easy to get an appointment with just basic information and a few clicks of your mouse (or mobile device). You pick a time that's available and convenient for you, not us. Service-oriented businesses like ours have a responsibility to customers to ensure that each person is taken care of in a way that makes sense for them. Far too many businesses make the customer's life revolve around the business's schedule instead of the other way around. When you choose us, you get flawless service at times and in ways that work for you.
The next time your Honda vehicle comes due for maintenance, don't waste your time on the other guys. Use our convenient online scheduler or give us a call to make an appointment that suits your schedule and your lifestyle. Our fully certified Honda auto mechanics will spring into action and make sure that you get the maintenance or repair work you should expect from your dedicated service techs. You can even keep track of your regular maintenance through handy reminders. So what are you waiting for? Give us a call!