Sharp Honda is Your One-Stop Shop for All of Your Car Service and Maintenance Needs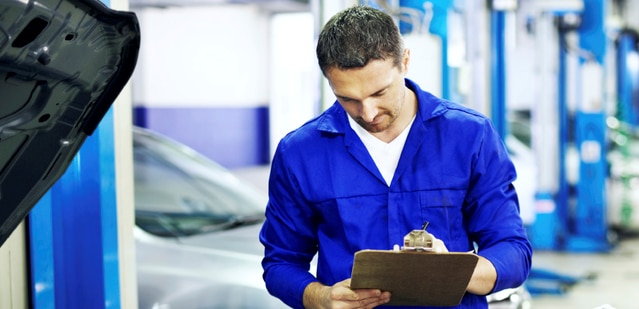 One of the most important aspects of owning a car is being able to keep your car in tip-top shape to keep it performing at its peak levels for a longer period of time. With that in mind you will want to have a place that will be able to confidently and comfortably service and maintain your car with ease. Luckily, if you are looking for a place that can offer you the staff members will be able to give you the help you deserve as well as a place to get all of the genuine replacement Honda parts as well, check out Sharp Honda in Topeka, KS!
The Team at Sharp Honda Provides Quality and Value
If you want to keep your new Honda CR-V, Civic, Accord, Pilot or HR-V looking and feeling just as good as the day you drove it home, then it's important to keep up with routine automotive maintenance. At our Honda service and repair department, we specialize in bringing quality, value and expertise to all of your auto repair and maintenance needs.
For years we have been providing high-quality service to our valued drivers in Topeka and the surrounding Lawrence, Tonganoxie and Baldwin City areas. Put simply, you trusted our team to help you find the perfect vehicle and secure a competitive finance solution, so why would you trust anyone else to equip your vehicle for performance, reliability and safety? For all of your other automotive needs, we also feature an onsite parts department.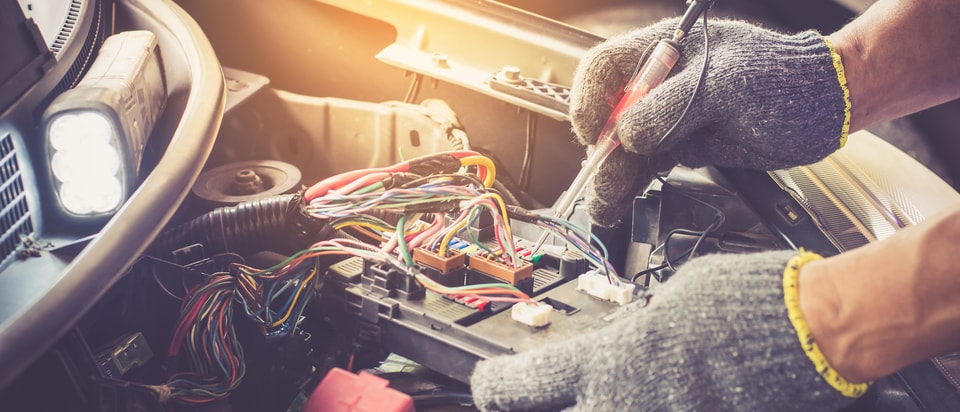 Visit Our Topeka, KS Service Center for Your Hybrid and Electric Repair and Parts Needs
It can sometimes be difficult to find the parts and service you need to keep your hybrid or electric car in great shape. But at Sharp Honda, we make it easy for drivers like you to get the maintenance, repairs and auto parts you need. You can count on us to help keep your vehicle in great shape, no matter what you drive.
At our Topeka, KS dealership, we can repair all kinds of vehicles, including hybrids and electric vehicles. Our technicians have the unique training and skills necessary to repair and replace hybrid and electric systems to keep your vehicle in great shape. And this doesn't apply only to new and used Honda hybrid vehicles; we can take care of a variety of different makes and models at our Honda service center in Kansas. No matter what type of green car you drive, you're welcome to visit us for your auto service and car repair.
We also have a variety of new auto parts in Topeka that you can choose from, including hybrid-specific parts. So if your hybrid or EV needs new parts, you can count on us to help you find just what you need. Our staff will gladly help you determine which parts are right for your car and we would be happy to install them for you to keep your car running at its best.
Staff Members Who Are Ready to Do It All
Easily the biggest reason to work with our dealership is our staff members. In our service center the staff members who make this place so special are incredibly knowledgeable, professional, and trained to know your Honda inside and out! Our staff members will work incredibly hard with you to make sure that when you visit for any service or maintenance appointment your car is treated with the utmost respect. We want to make sure that your car will perform like new for longer!
When you use our dealership's on-site service center, you will be able to have a wide selection different services that keep your car running and looking great! With our ability to repair Honda models of all ages, we will handle any service from a routine service appointment, brake repair, engine component repair, transmission repairs, and anything in between with ease! No matter what you need done to your Honda, Sharp Honda can handle it! Don't worry though, if you do not drive a Honda we can help you as well. Our staff is just as capable of working on other cars as we are with Honda models.
Not only will our staff in the service center be ready to help, but in our parts center our staff members are ready to help you get the genuine Honda parts you need to get your Honda fixed and repaired on your own. If you are looking to do the work yourself at home or a friend's garage, you will be able to get all of the parts you could need to keep your Honda running with ease. But, don't worry about having to do all of the searching alone because our staff will do the hard work and make sure you get the Honda part that will work seamlessly!
Sharp Honda is Your Source for Quality Honda Auto Parts in Topeka
Nothing help you get more out of every mile than proper auto service for your vehicle. Of course, we realize more than a few drivers from Topeka, Lawrence, Tonganoxie and Baldwin City strongly prefer to perform such work themselves. That's why Sharp Honda keeps a healthy stock of genuine Honda parts for sale.
Of course, it's not quite enough that we simply sell the parts your car needs; we also help you find them. That means understanding which component works with which model in, so we can make the ordering process a breeze for you. No more headaches from ordering the wrong part for your car. When you work with Sharp Honda, you get matched with the right part the first time.
Want to order a part from us? Simply fill out our online order form. But before you do, be sure to consider our auto parts specials. You just might find what you need at a price you love.

Sharp Honda Makes Car Service and Car Repair More Enjoyable
In most cases repairing and maintaining your car can be more of a chore, but with Sharp Honda our staff members in our on-site service center and parts center will make it so your can have one place to get all of your work on your Honda done with ease. Make the trip over today and our staff in both centers will work with you to give you a service experience that cannot be found at any other dealership. Make the trip over to Sharp Honda today and see exactly why drivers all over Topeka, Lawrence, Tonganoxie, and Baldwin City, KS make our dealership the place to be. We hope to see you soon!